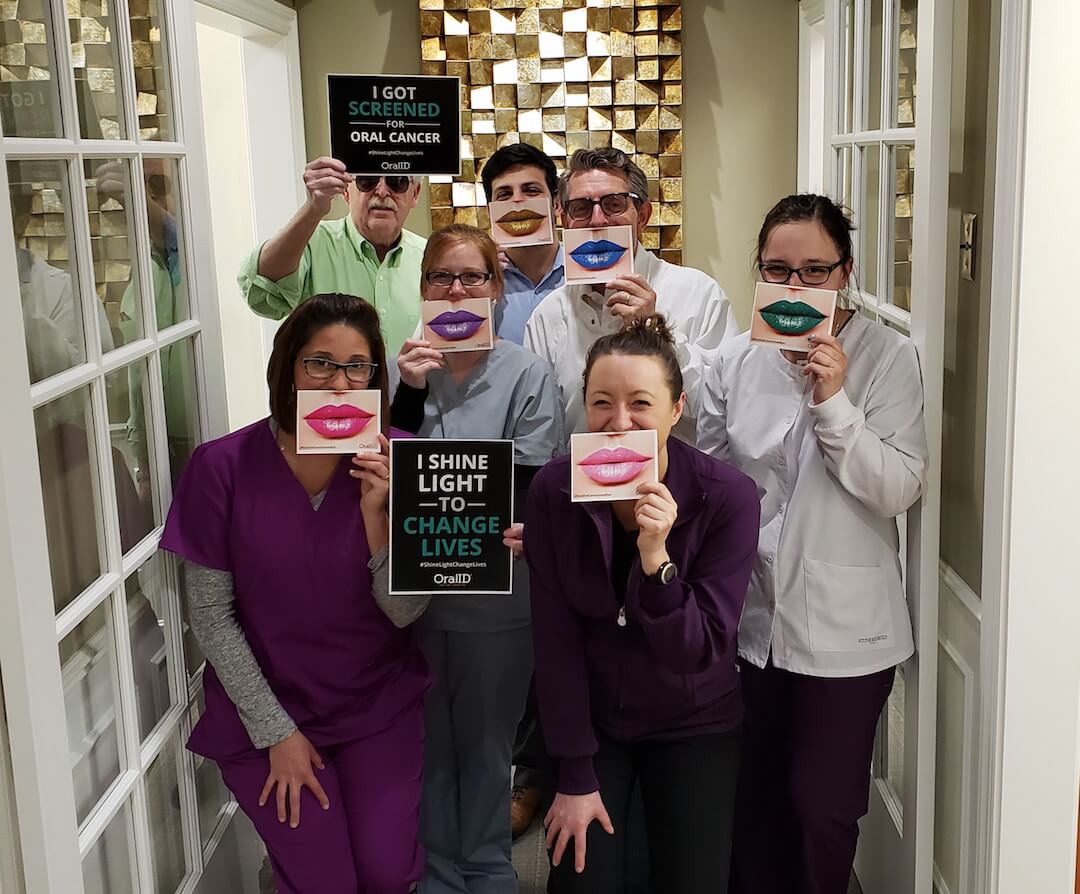 16 Apr

What you Need to Know About Oral Cancer: Risk Factors and Free Screenings

April is oral cancer awareness month and Dr. Thompson and the IOM team want to remind you how important it is to get an oral cancer screening.

Every hour, someone will die from oral cancer. Early detection and management can prevent this. Historically, the death rate associated with this cancer was particularly high, not because it is hard to discover or diagnose, but because the cancer was routinely found late in its development. Today, 40% of all oral cancers are being found in patients that do not display social or lifestyle risk factors.

ORAL CANCER RISK FACTORS
Do you have any abnormal lumps or bumps in your mouth?
Are you drinking more than two alcoholic drinks per day?
Do you smoke or use tobacco products in any form (including vaping)?
Do you use Cannabis in any form (food or otherwise)?
Integrative Oral Medicine offers FREE enhanced oral cancer screenings with the OralID a device created by Forward Science. This tool makes cancer screenings easier, faster and more affordable. According to Forward Science, OralID uses a proven, optically based technology called, "fluorescence technology", which helps us identify oral abnormalities in the critical early stages.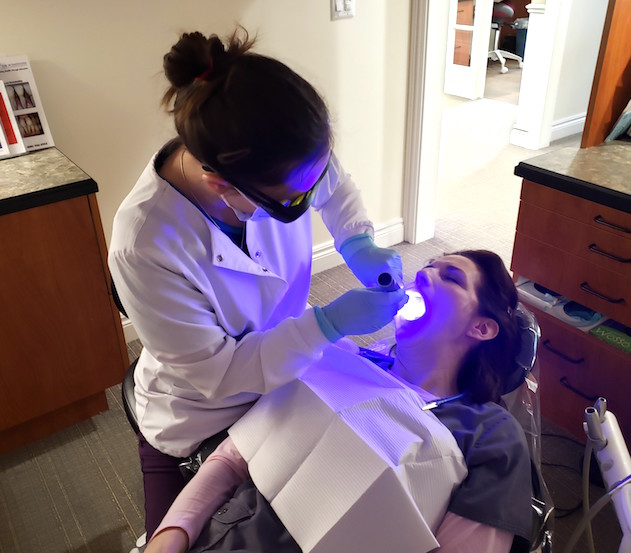 IOM patient receiving a free oral cancer screening.
Schedule your FREE enhanced oral cancer screening today and don't forget to tell your friends and family to get theirs too!