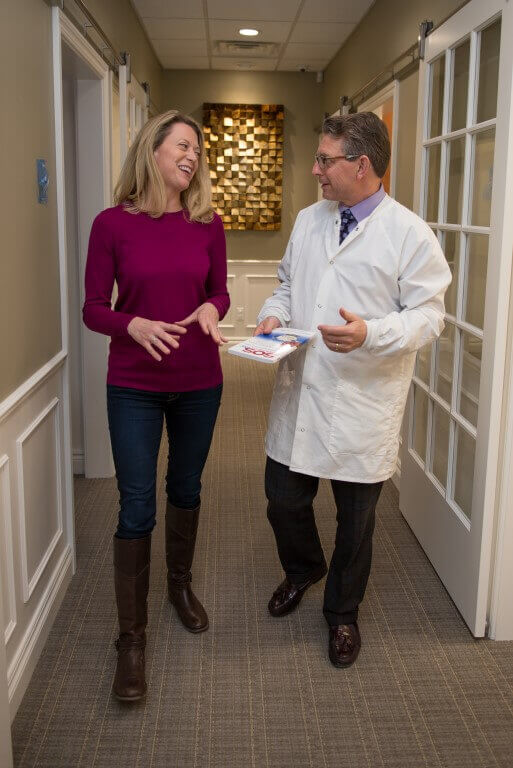 Dr. Doug's mission is to maintain an environment in which a team of professionals can provide uncompromising oral health care on the cutting edge of dental science, and to educate patients on how oral health can impact the rest of their bodies.
The core values that guide us are:
Honesty and Integrity
Service Excellence
Continuous Improvement
Compassion
Teamwork with a Positive Attitude
All our guiding values provides an unparalleled patient experience. We're a team of people who genuinely care about our patients, and you'll feel that as soon as you meet us. We believe that care begins with a real understanding of your goals. As we get to know you, we'll tailor our service to exceed your expectations. At Integrative Oral Medicine, you're not just a patient number. We're committed to building a relationship of personal trust, and developing the best strategies for supporting your long term health.
We excel at what we do because we love it. We understand the confidence that develops as we improve your oral health, and we want you to be proud of your smile. We can help you stop the cycle of new cavities by focusing on the cause rather than the effect. In addition, because we understand the relationship between oral health and total body wellness, we place a strong emphasis on treating gum disease. This can help those suffering from diabetes, cardiovascular disease, osteoporosis and rheumatic illnesses.
Dr. Doug has over 30 years of experience, and continues to invest in the most up-to-date technology, as well as leading the charge in developing new risk assessment and treatment techniques. This investment of our time and resources means you receive better diagnoses, faster and less invasive treatments, and every other benefit offered by the latest advances in dental care.
We hope to see you soon.