Welcome to
Our Bloomfield Hills
Dental Center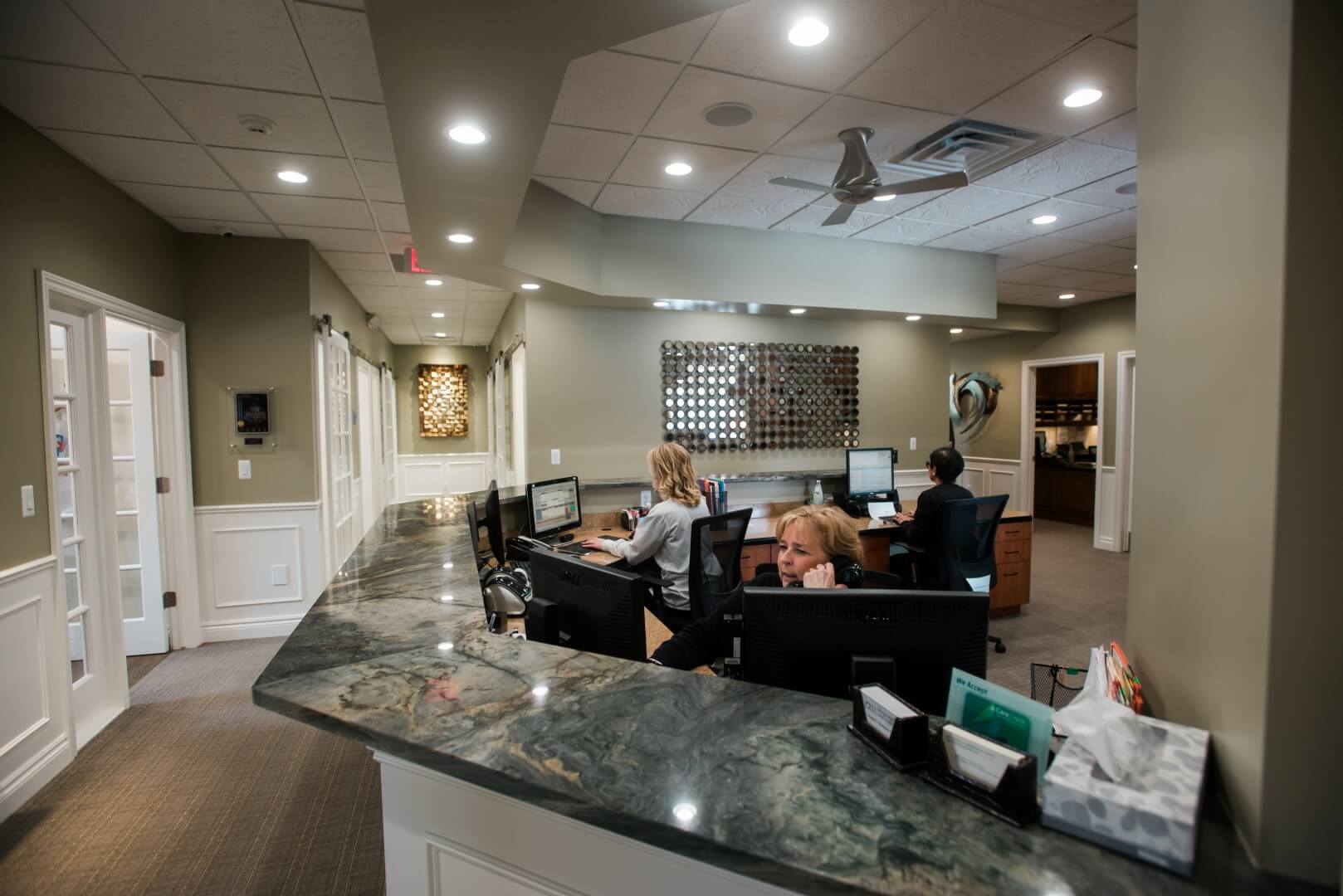 You'll notice the difference when you walk in the door

INTRODUCING NEO40 PROFESSIONAL
Since 2015, Neo40 Professional has been the #1 physician-recommended Nitric Oxide enhancement product.
DENTISTRY FOR TOTAL BODY WELLNESS
Integrative Oral Medicine is a dental practice that provides all traditional dental services and much more.
Directed by Dr. Doug Thompson, we are a team of professionals with a keen awareness about how oral conditions affect the lives and overall health of our patients. With over 50 documented systemic diseases related to oral conditions our goal is to ensure that oral health is in no way making a negative contribution to your systemic health.
Our simplified examination and oral evaluation process, coupled with our state of the art diagnostics, allow us to identify disease early when it is easiest to treat.
Our team wants to ensure your mouth positively impacts your overall health. Through our unique evaluation and risk assessment process we can outline a strategy for long-term health for you.
"We want to do more than just create beautiful smiles, we want to help those smiling be as healthy as they can be."
– Dr. Doug Thompson
"You won't find a more medically and dentally knowledgeable, up-to-date Doctor and staff anywhere."
– S. Berman
(current patient)
CARING FOR PATIENTS HERE, AND AROUND THE WORLD
Dr. Thompson began his dental career at age eighteen, working as an in-house laboratory technician. Over the next ten years, he worked and studied full-time and graduated from the University of Michigan School of Dentistry in 1996. He then completed a one-year hospital-based V. A. Residency Program in General Dentistry. In 1997, Dr. Thompson bought an established private practice in Bloomfield Hills, Michigan, where he has served his Integrative Oral Medicine patients and the community for the past 20 years.