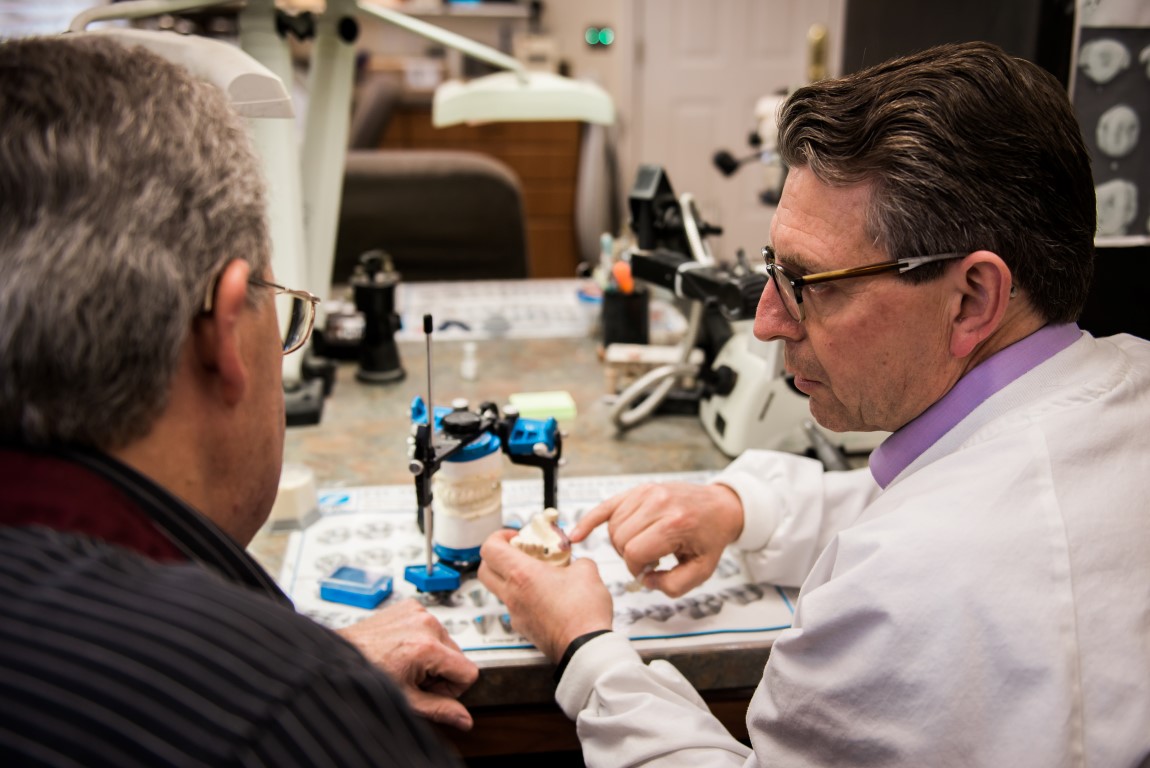 Integrative Oral Medicine is pleased to offer a full range of traditional dental health services.  We remain committed to being on the cutting edge of dental science offering total preventive care for our patients. Utilizing something as simple as tooth whitening or as complex as implant surgery, we have the team to reach your goals. Our on-site laboratory allows us to deliver the highest quality restorations or appliances available and to make sure they fit and feel right allowing us to accommodate the highest aesthetic demands.
One important question everyone must have an answer to is:  What Dental Services Do You Really Need?
Our approach is to limit unnecessary procedures through a simplified evaluation system to determine your risk for problems without dental care.
For the healthy person this means fewer visits, fewer x-rays, less fluoride and fewer exams.
For the unhealthy person it means the right recommendations to stabilize and manage any existing disease.
Our goal is to provide you with everything you need and nothing you don't for optimal dental health. When necessary, we also work closely with physicians to help you optimize your physical health.
Our easy to understand surveys and our exam process determines your risk for disease and a personalized assessment in the seven key areas below:
Gum Disease
Cavities
Biocorrosion
Bite Disease
Oral Cancer
Sleep Apnea
Appearance Related Issues
Our motto, belief and result:  Dentistry for Total Body Wellness
In addition to repairing and creating beautiful smiles we:
Ensure you understand how your oral condition positively or negatively affects your overall health
We evaluate how any current dental conditions affect your general health in any way. Heart disease, diabetes management, cavities, and many other conditions are affected by bacteria from the mouth. In addition to repairing any prior damage, we personalize a strategy to prevent and protect you from further complications.
Consult and work with your medical team for the best care possible
Identify diseases of the mouth in the early stages when they are easiest to treat
Explain your risk for problems so you can decide what to treat and what not to treat
Treat the cause of the disease, not just the damage from the disease
Explain treatments so you understand and can make choices
Do not "push" treatment on you. We allow everyone to say "no" with dignity.
Again, our goal is to provide everything you need and nothing you don't so you can avoid unnecessary procedures.  This is a refreshing approach to oral care.