1 Jan

Teaching – and Delivering – the Latest in Optimal Oral and Total Body Health Protocols!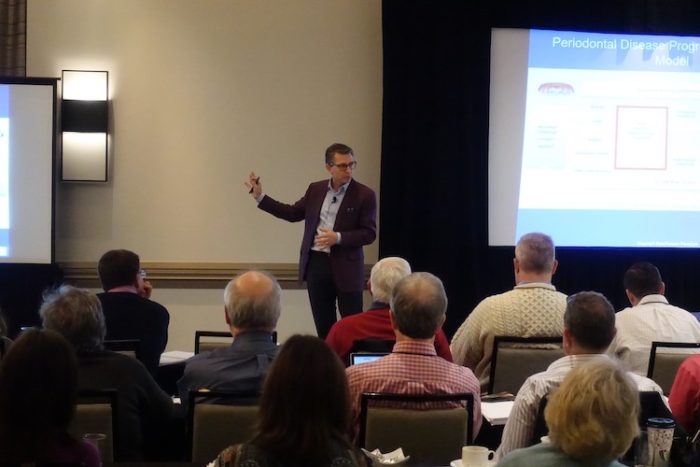 Dr. Thompson had a busy teaching schedule this past Fall and is looking forward to the New Year implementing the latest in optimal care protocols here at IOM – by offering even more diagnostic and treatment options for his patients. His speaking schedule included presenting "Wellness Week" to an international group of dentists at the advanced graduate level training facility – the Kois Center in Seattle, presenting an airway course in Spain, as well as being the only dental speaker at the renowned BaleDoneen Method preceptorship –  a 2-day certification program for medical and dental teams discussing the connections between specific oral pathogens, oral inflammation, their roles in heart disease and how the collaborative healthcare team can work to reverse or prevent heart disease.
You may have noticed Dr.'s Bale and Doneen's book "Beat the Heart Attack Gene" placed throughout the office. This visual culture helps create inflammation and heart health awareness. This also initiates conversations about how we can work with you to create optimal treatment plans personalized, based on your "numbers" and your IOM risk profile assessments in several key areas of oral and overall health.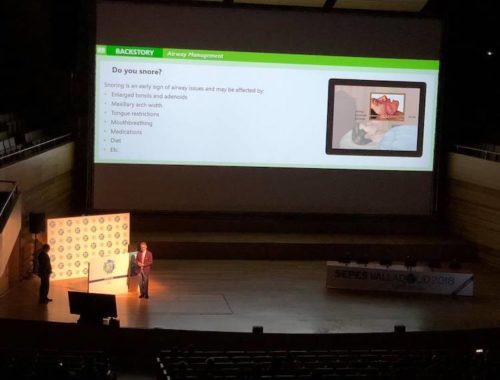 We know from medical research there are a host of genetic as well as lifestyle factors which can contribute to the expression of heart and other inflammatory-based diseases. This is why the IOM team performs a range of oral risk as well as lifestyle assessments including sleep, nutrition, hydration, stress, etc. Dr. Thompson's advanced knowledge of these issues has made him a leader in his profession in putting the latest scientific knowledge into practice at Integrative Oral Medicine and in helping other dental teams do the same via his Wellness Dentistry Network, now in four countries.
Ask Dr. Thompson or one of our IOM team members about a variety of risk assessment and screening tools available to our patients. (248) 642-1000″