21 May

New Technology

Check out our new intraoral scanners and cameras!

We're excited to be utilizing our new intraoral scanners which take the place of messy and uncomfortable impressions for crowns and other prosthetics. These help the IOM team with precision in making the best, custom fit for your restorative needs.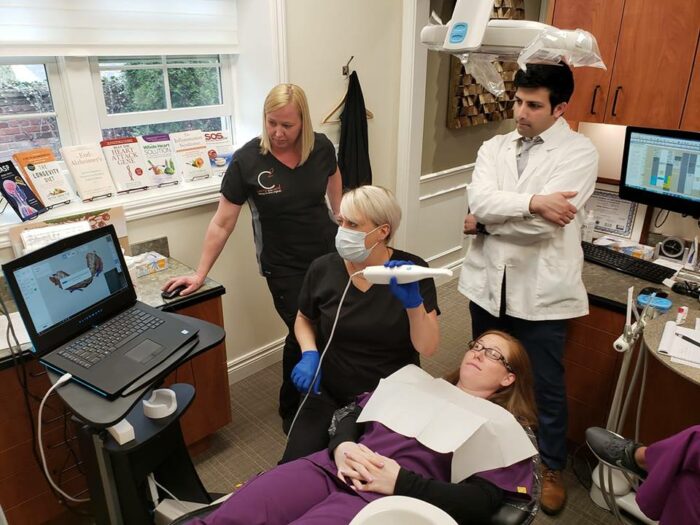 The intraoral camera resembles an oversized pen and is now part of our tool kit! It helps with diagnosing dental conditions such as tooth decay, cracked teeth or need for gum disease treatment(s), as well as educating our patients on the issue and treatment recommendations. As they say, a picture is worth a thousand words! Ask us more at your next visit, (248) 642-1000.