14 Sep

NEW Airway Screening Tool! Apnea, Airway and Your Health

Medical research clearly indicates how sleep apnea and other breathing disorders can put you at much greater risk of overall systemic diseases such as high blood pressure, heart disease, diabetes and more. Dr. Thompson has completed hundreds of hours of specialized training on diagnosing and treating airway issues. To best identify patients at risk, he utilizes an airway screening device called a Watch Pat and just recently added another to our toolkit- High-Resolution Pulse Oximetry (HRPO). Both airway screening tools are comfortable, overnight at-home tests. Our trained IOM staff provides patient instructions on how to use our screening tools and what we are looking for. What's more, the IOM team is ready to work with your primary care physician to pull together an accurate diagnosis and create a personalized treatment plan that best suits your issues and lifestyle.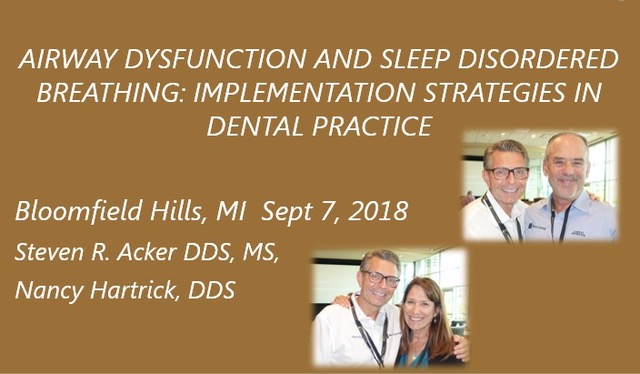 Dr. Thompson also leads the Wellness Dentistry Network (WDN) – a global community of like-minded dental and medical teams with a keen awareness of the role of oral health in overall health. Earlier this month we hosted two WDN dentists highly specialized in Airway for a full day seminar. Additionally, renowned Airway specialist, Dr. Michael Gelb, author of the book "Gasp," is another WDN specialist we collaborate with to continue our passion for providing the best care for you.
Ask Dr. Thompson or one of our IOM team members if you should be screened.